Bringing the creative services of Dominic Urbano to industrial, business, and select personal clients worldwide.
The Twisted Cliff LLC is registered and licensed in Washington State and does business as Gold Medal Productions and Fallen Leaf Imaging.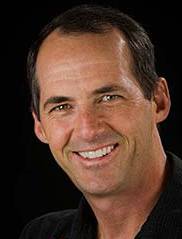 "My background is diverse. My talents are diverse. My services are diverse. My ability to serve a wide range of specialized client needs is rooted in my ability to listen to and understand the unique needs of each client. I run a business that is big on service regardless of the size of the order. My client list includes some of the largest corporations in the world as well as small business and individuals working on special projects in their personal workshops. In world dominated by hyper-specialization I am proud to be a generalist. The Twisted Cliff LLC is my broad umbrella under which I am able to work with a wide range of clients on a wide range of projects." – Dominic Urbano
Gold Medal Productions is a laser engraving, cutting, and marking service that specializes in low volume custom orders. Serving industrial client needs for high quality durable metal identification and stamp plates as well as providing custom plaques and recognition awards since 2001. Dominic's unique background that spans the worlds of athletics, coaching, education, and heavy industry combine to provide superior service to a wide range of customers. Gold Medal Productions gives customers access to the versatility of laser engraving, cutting, and marking for their own unique project needs. The Gold Medal Productions web site can be found at www.customlaser.net.
(now hosted at dominicurbanophotography.com)
Fallen Leaf Imaging is the professional photography and media production component of The Twisted Cliff LLC. With a professional photography and video production portfolio that dates back to the mid-1980's Dominic is proud to be a photography generalist. Starting in the mid-1980's he worked as a public relations photographer while working toward a bachelors degree in mass communications (specializing in video production). Fallen Leaf Imaging makes available Dominic's photography, video production, and digital imaging talents. Now retired from full time photography, Dominic does occasionally contract his photography and imaging services to select clients.
Personal travel and photography site for Dominic's general musing and writing. Quality content that is updated infrequently. Enjoy.